Advent
(Page 2)
The church calendar year begins with Advent.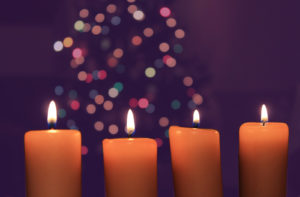 Advent offers a period of preparation before the birth of Jesus at Christmas.
Do you want to add meaning and joy to your journey as you prepare your heart for Christmastide in hopeful expectation? Online resources can provide some inspiration in the midst of your busyness.
Not quite sure what Advent is? Struggling to explain it?
The video "Advent in 2 Minutes" from bustedhalo.com may be what you need!
The Rt. Rev. Rayford B, High, Jr., provisional bishop of the Episcopal Diocese of Fort Worth, reflects on Advent.