Episcopal Diocese of Fort Worth
2018 Diocesan Convention
On November 9-10, 2018, more than 200 delegates, spouses, and guests will gather at the Decatur Conference Center in Decatur, Texas, for the Diocesan Convention of the Episcopal Diocese of Fort Worth. Exhibits have played an integral part of past conventions of the diocese, and you are invited to present your organization and its products and/or programs. Attendees will have the opportunity to meet you face-to-face in the conference center.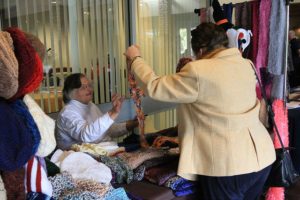 Reservations for exhibit spaces will be accepted on a first come, first served basis. Registration fees are $40 per table to host your exhibit for one day only, or $60 per table to exhibit both days.
When
November 9-10, 2018
Where
Decatur Conference Center
2010 W. US 380 Decatur, TX 76234
Hotel information – if you plan to stay at or near the conference center, make reservations anytime:
More information
Visit the Convention page for complete information, including schedule. This page will continue to be updated.
Register online
This form is currently closed for submissions.