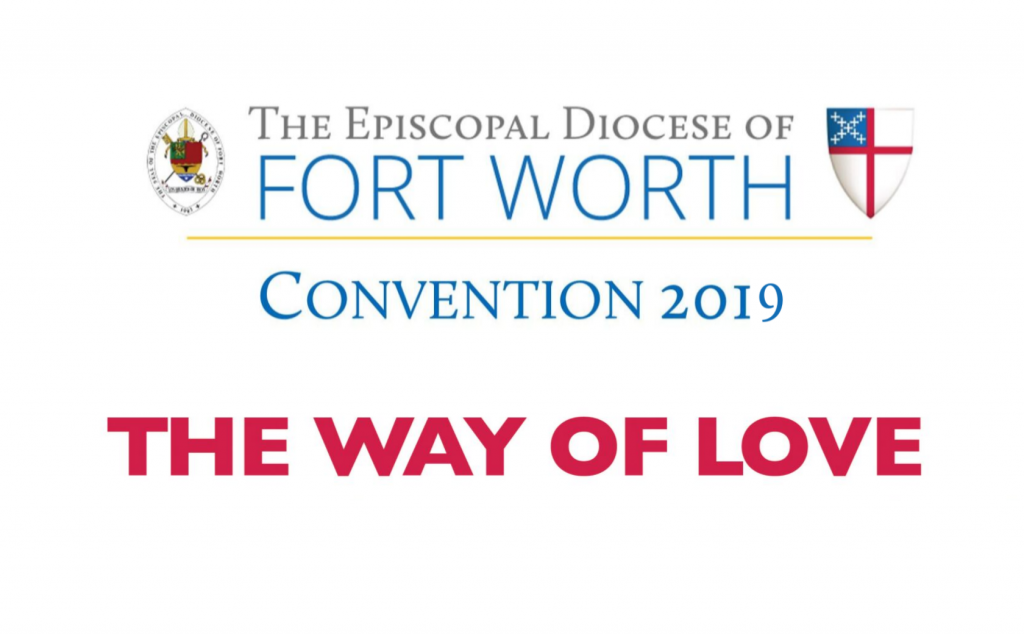 2019 Diocesan Convention
Friday, November 8 – Saturday, November 9

News
The theme of the 2019 Diocesan Convention is The Way of Love. The Way of Love is a way of life. More than a program or curriculum, it is an intentional commitment to a set of practices. It's a commitment to follow Jesus: Turn, Learn, Pray, Worship, Bless, Go, Rest. Learn more.
The Rt. Rev. Eugene Sutton, bishop of the Episcopal Diocese of Maryland, will speak at convention and preach.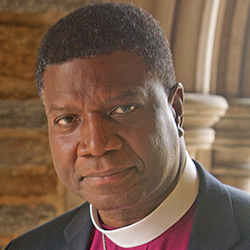 Bishop Sutton was elected bishop of the Diocese of Maryland in 2008, is nationally known for his commitment to non-violence, reconciliation, the environment, and the practice of Centering Prayer. Formerly the Canon Pastor of Washington National Cathedral and Director of the Center for Prayer and Pilgrimage, Bishop Sutton has also served as a college chaplain, parish priest and professor at Vanderbilt University Divinity School. The author of several articles about spiritual practices and preaching, he's a sought-after guest preacher and a contributor to the book, The Diversity of Centering Prayer.  Read a more detailed biography.
Worship
The opening worship of convention is at 7 pm Friday, moved to a later time than at previous conventions in response to suggestions on convention evaluations in the hope that more people will be able to attend. Bishop Sutton will preach.
Vendor Registration
Vendor registration will open September 1. Rates are $40 per table for one day, $60 per table for two days. This includes dinner on Friday and lunch on Saturday for one person.

This form is currently closed for submissions.
Convention Registration
Registration will open September 1. Early Bird rates are $50 for one day, $75 for two days and will be available until midnight, October 1. After October 1, registration is $65 for one day, $90 for two days. Registration includes afternoon snacks and dinner with wine on Friday; continential breakfast, lunch, and an afternoon snack on Saturday.
This form is currently closed for submissions.
Hotel information
If you plan to stay at or near the convention center, make reservations anytime. The Fairfield Inn & Suites offers very reasonable rates.
CONVENTION BUSINESS

Deanery meetings
Each deanery has the option to meet in the summer (usually late July or August) and is a required to convene for the Pre-Convention meeting in October. Visit the Deaneries page to find current officers and deanery information.
Schedule
This schedule is a draft. Some details may change.
Before Convention
9:30 AM Staff, volunteers arrive
10:30 AM Exhibitors and vendors may begin setting up
12:00 PM Registration, credentialing, and hospitality (exhibits open)
1:00 PM Rehearsal for those serving in the Eucharist
2:00 PM Topical Q&A – Budget, Legal, Constitution and Canons
Convention begins
2:30 PM  Business session, including the bishop's address
4:00 PM Break
4:30 PM Business Session
5:45 PM Convention recesses
6:00 PM Dinner
6:45 PM Transition to worship
7:00 PM Eucharist
8:30 PM Events conclude for the evening
7:30 AM Staff and volunteers arrive
8:00 AM Registration and Certification of delegates (exhibits open)
9:00 AM  Business session called to order
9:30 AM  Bishop Eugene Sutton
10:30 AM  Break (exhibits open)
11:00 AM  Business session called to order
12:00 PM  LUNCH (exhibits open)
1:00 PM  Business session called to order
1:30 PM  Living Room Conversation
2:45 PM  Break
3:00 PM  Mapdash and Mission
3:45 PM  Reports
4:00 PM  Closing announcements
Following adjournment, the Standing Committee and Disciplinary Board each meet to elect officers.