On All Souls Day, November 2, 2018, Trinity Episcopal Church, 3401 Bellaire Drive S., Fort Worth, TX, 76109, will become part of the centuries-long tradition of churches commissioning and presenting new musical works to the world.
Requiem for the New World, a piece commissioned by the Trinity Episcopal Church Foundation to commemorate Trinity's 125th anniversary, will be premiered at 7 pm Friday, November 2, as part of the parish's All Souls' Day worship service. A reception will follow in the parish hall. An encore performance will be at 2 pm on Sunday, November 4. Admission is free, but tickets are required for both events. A donation (suggested amount $10) will be accepted at both performances. fortworthtrinity.org/worship/requiem-for-the-new-world/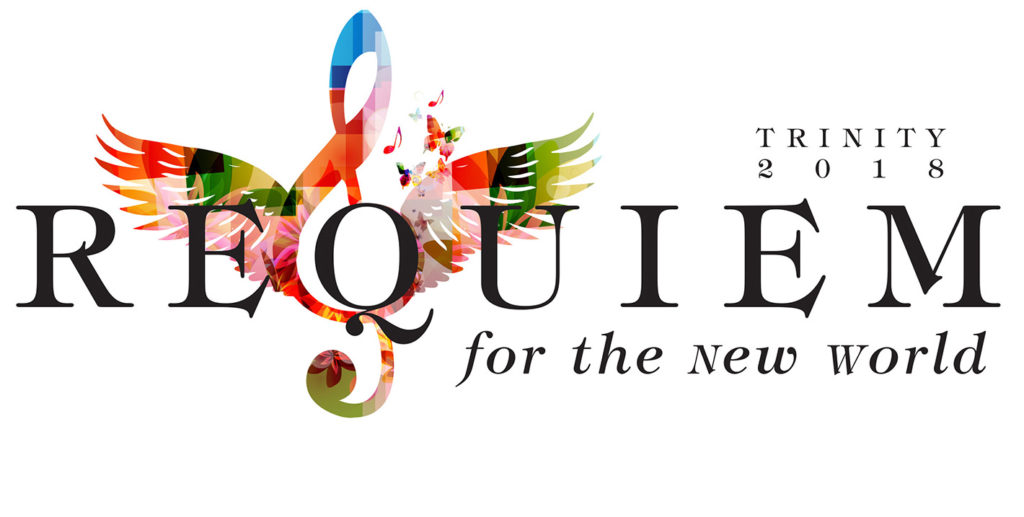 Requiem for the New World is in Spanish, which makes it rare among requiems, most of which are in Latin or English. It speaks to the ancient grief of genocide and exploitation of indigenous peoples on this continent as well as the present day ongoing border conflicts and immigration and refugee crises.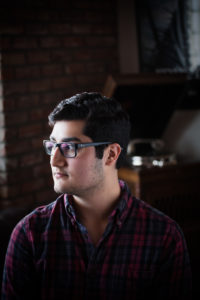 The composer, Nico Gutierrez, will be present for both performances. Gutierrez, a TCU graduate and former member of Trinity's choir, has created a unique, unforgettable work influenced by Latin American themes that explore the universal topics of death and the afterlife. Trinity's Director of Music, Debora Clark, has assembled an outstanding chamber orchestra and choir for the premiere of Requiem for the New World. Trinity's former rector, the Rev. Carlye Hughes, now bishop of the Episcopal Diocese of Newark, was instrumental in the commissioning of this work.
The formal name for All Souls' Day is the Commemoration of the Faithful Departed. In some other languages the celebration is known as Day of the Dead (Día de los Muertos or de los Difuntos in Spanish-speaking countries).
Episcopalians and other Christians often refer to "the communion of saints." In observations of All Saints' Day and All Souls' Day worshipers hold up and recognize our relationships with all those saints who have gone before us in all times and in all places – the great "cloud of witnesses" in heaven. We make present in our remembering the people now gone who manifested the greatness of God's love in our lives.
We do this through the speaking of names, through story and ritual but also through requiems, musical compositions setting parts of the mass for the repose of the souls of the dead to music.
History of Trinity
Trinity Episcopal Church was established in 1893, the name coming from both the Gospel and the Trinity River, which sustained early development in Fort Worth. The first church building was completed in 1925 at 1501 Lipscomb Street. This location was sold in 1947 to the Amon Carter Foundation for use by the Panther Boy's Club (now the Boys & Girls Clubs of Greater Fort Worth).
In 1948, the cornerstone of the current building was laid. The first service at this location took place December 5, 1948. Over the years Trinity has grown and is widely recognized as beautiful, serene place of worship.
CLICK HERE TO VIEW A SLIDESHOW OF HISTORIC TRINITY PHOTOS
Biography of composer
Gutierrez, 25, today is an internationally acclaimed composer and conductor of concert, film, and video game music. He began his musical studies at age seven and began composing at age twelve. His compositions have been premiered, performed, and professionally recorded by members of the Chicago Symphony, Hollywood Bowl Orchestra, the Orquesta Filarmónica de Bogotá, Fort Worth Youth Orchestra, Texas Christian University (TCU) Concert Chorale, TCU Symphony Orchestra, and the Texas Boys Choir. His works have been performed and received positively in several countries including the United States, Mexico, Colombia, Spain, France, Switzerland, Germany, Israel, Syria, Lebanon, China, and Japan. In the summer of 2014, Gutierrez was invited to be the featured composer for the 10th annual Barcelona Festival of Song in Barcelona, Spain for the world premiere of his song cycle, Nostalgias del Abuelo. In March 2018, Gutierrez was invited to the Fundación Fox in Guanajuato, Mexico where he worked with their youth orchestra and conducted his music, in concert, for Former Mexican President Vicente Fox.
As a performer, Gutierrez grew up playing the piano and cello as well as conducting several orchestras and singing as a professional boy soprano. He was long-time member of the GRAMMY© award-winning Texas Boys Choir, which is based in Fort Worth. He rose to be a frequent soloist of this organization and was featured in many professional recordings and national tours. Gutierrez has toured extensively with the choir across the United States performing in many prestigious concert halls including a solo at Carnegie Hall (New York City). His love for writing film music led him to work for Hollywood composers such as Mark Isham and Heather McIntosh on several films and television shows like Duck, Duck, Goose (starring Zendaya), Dumplin' (starring Jennifer Aniston), and One Dollar (CBS).
Gutierrez earned his Bachelor's degree in music composition from Texas Christian University in 2015 and his Master's degree in Scoring for the Screen from Columbia College Chicago in 2017. He currently lives in Los Angeles, California.
;