At the 2015 General Convention in Salt Lake City, Resolution C019, entitled Work for Racial Justice and Reconciliation, affirmed "as a top priority of The Episcopal Church in the upcoming triennium the challenging and difficult work of racial reconciliation through prayer, teaching, engagement, and action."
Read the General Convention resolution
Time Commitment and Cost
The training is 13.5 hours, over two days:
Friday, May 12 – 2 pm to 8:30 pm
Saturday, May 13 – 9 am to 4 pm
This first training event is being offered at a significantly discounted rate. The cost is $65 per person for the entire event, including meals. Subsequent training events will be at a higher rate. Organizers encourage as many people as possible to attend, as the training has not previously been available in the Diocese of Fort Worth.
Registration is closed.
Presenters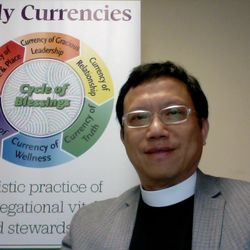 Eric Law is "the founder and executive director of the Kaleidoscope Institute, the mission of which is to provide resources to equip church leaders to create sustainable churches and communities. For more than 25 years, he has provided transformative and comprehensive training and resources for churches and ministries in all the major church denominations in the United States and Canada. He is the author of 9 books including The Wolf Shall Dwell with the Lamb, and his latest, Holy Currency Exchange: 101 Stories, Songs, Actions and Visions of Missional and Sustainable Ministries." He also is a playwright, photographer, and composer of church music. Many in the diocese met him at the 2016 Diocesan Convention where he presented a workshop.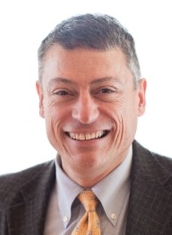 Bill Cruse first worked with Eric Law as a participant in the Kaleidoscope Project in the Episcopal Diocese of New York in 1997, then served as its project coordinator. Sine 2006 he as been an Associate with the Kaleidoscope Institute (KI) planning and co-facilitating workshops in the United States and Canada with seminaries, local congregations and regional judicatories of the Episcopal, Methodist and Presbyterian churches, the Lake Junaluska Multicultural Conference, as well as the KI ecumenical institutes. Bill is a Qualified Administrator of the Intercultural Development Inventory® and an intercultural competency coach. He completed his Master of Divinity at Episcopal Divinity School, which included an exchange semester at the Divinity School of Chung Chi College, Chinese University of Hong Kong.
Directions