Lent
(Page 6)
Lent is the 40-day period of preparation for Holy Week.
The first day of Lent is Ash Wednesday. During Ash Wednesday services or "Ashes to Go" offerings, we remember the fact of our mortality as a prompting toward self-examination.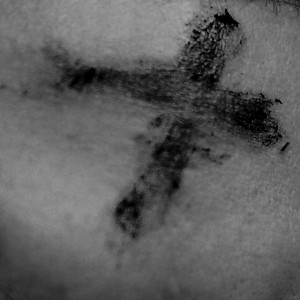 View resources and news related to the season:
Societ of St. John the Evangelist – Lenten devotional materials
Archbishop of Canterbury's Book, selected each year.
Episcopal Relief and Development – Lenten Meditations – order booklets in English or Spanish (free)
Lent Madness – Learn about the saints! Fill out a bracket and vote for your favorites to win the Golden Halo.
Trinity Institute – from Trinity Wall Street – 2017's topic is Water Justice, along with Lenten resources: a study guide and sermon series with discussion questions.
Video meditation on Ash Wednesday, by Trinity Cathedral Media at Trinity Episcopal Cathedral, Phoenix, AZ
https://youtu.be/sB_OflgtJwg?t=16s?rel=0
Meditations and prayers of Iona, Scotland, will be featured at a Lenten Quiet Day, 10 a.m. to 2 p.m. on Saturday, March 2, 2013, at Trinity Episcopal Church, 3401 Bellaire Drive So., Ft. Worth, TX, 76109. The Daughters of the King are presenting the day, with Emily Williams as facilitator. Meditations and prayers will be offered at 10 a.m., 11 a.m., noon and 1 p.m., with closing prayers at 1:45 p.m. People are invited to stay for the whole day…
On Wednesdays this Lent, a group of lay leaders at St. Luke's Episcopal Church – Stephenville, Texas, who also teach at Tarleton State University, will offer reflections on the integration of their faith and academic disciplines.