This story was updated on March 6 with links to resources.
Are you:
an elected or appointed leader in your congregation?
a leader who hasn't been elected or appointed?
a paid or volunteer worker-bee who needs more information to be effective?
wrestling with a particular question about managing parish money?
wrestling with some parish communication issue ranging from pew sheets to websites to social media?
wanting to compare ideas and collaborate with others about how to make your congregation grow?
Then we need you to be part of the 2015 Leadership Inspiration and Training Day on Saturday, March 21, at St. Christopher Episcopal Church, 3550 Southwest Loop 820, Fort Worth, 76133. We'll cover topics on money, communications, and congregational growth, but not in the same ways we have before.
These aren't your granddad's church workshops
These are training sessions for leaders and volunteers of all kinds. The goals are to help you get stuff done, whether you're stuck on something or you need to do something new.
We know your Saturdays are valuable, so these will NOT be sit-down-and-listen workshops. The adaptive challenges our congregations face every day require more than a talking head giving out information that may or may not apply to your situation. Instead, on March 21, you bring the topics you need help with – the real-life challenges you wrestle with in your ministry – and we'll work on them together.
To kick start your thinking and help frame your questions, we have furnished materials, videos, and other resources in each of these areas, money, communications, and congregational growth, for you to read, learn and inwardly digest at your own pace prior to March 21 – or not. You already may know exactly what you need and want help with.
As your questions/ideas/concerns arise, send them by Monday, March 16, to training@edfw.org. We want to give the presenters enough time to prepare for these specific issues. Then come participate in an interactive presentation and dialogue that is helpful to you and your congregation. (If a question or issue arises after the March 16 deadline, bring it along.)
Training Topics and Leaders
Training A: Money – Mr. Robert Biehl of the Episcopal Diocese of Texas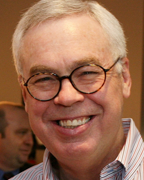 Robert Biehl has served as treasurer of the Episcopal Diocese of Texas since 2007 and previously was the director of foundations. He graduated from Texas Christian University with a BBA in accounting in 1972. He has been a member of the Texas Society of CPA's for more than 40 years and has served on numerous local and statewide committees. He has experience in public accountancy, controllership, personal financial planning and trust matters, having worked as a trust officer with Bank of America for 18 years prior to joining the diocesan staff. Bob also served on the board of the Houston Estate & Financial Forum.
Training B: Communication – The Rev. Tracie Middleton and Ms. Susan Kleinwechter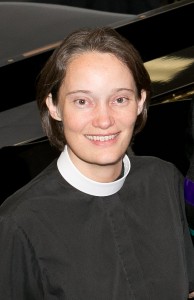 Tracie Middleton is the Ministry Support and Communications Officer for the diocese. Middleton has a wide range of experience in administration, relationship-building, and communications. She received her BA in English from Austin College in 1998, was ordained deacon in the Diocese of Texas in 2009 after completing the Iona School for Ministry program, and received an MA in English from Lamar University in 2011 before moving back to the DFW area and into the Diocese of Fort Worth. Her previous work experience includes ESL instruction, public relations, and news writing/photography. Middleton also has extensive experience in the church in a variety of ministry roles and enjoys exploring new ways to connect the church with the community outside its doors. She serves at St. Stephen's Episcopal Church in Hurst, TX. Follow her Daily Morning Prayer Twitter feed @dailymp.
Susan Kleinwechter is the Social Media and Website Coordinator for our diocese and Communications & Publications Coordinator for St. Martin-in-the-Fields Episcopal Church in Keller. Her degree in Computer Science from 1985 has laid a foundation for working with today's rapidly-changing communications and technology. Microsoft Office, Adobe Photoshop, Canva, Google, WordPress, Facebook, YouTube, Twitter, Pinterest, Constant Contact and MailChimp are all tools and services she regularly uses for church communications. Susan is passionate about helping churches achieve appealing, welcoming, and informative communications. Her enjoyment of photography has an outlet in her family business Lasting Memory Photography.
Sarah Martinez, the communications manager at Trinity Episcopal Church, was scheduled to help facilitate this session also but is unable to attend.
Training C: Growth – The Rev. Jimmy Abbott, rector of Holy Comforter in Spring, TX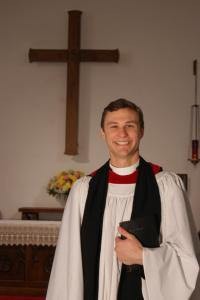 Jimmy Abbott has been rector of Holy Comforter Episcopal Church in Spring since 2012, where he has successfully implemented many of the ideas contained in the "Invite, Welcome, Connect" training of congregational growth consultant Ms. Mary Parmer of Austin. Abbott earned his Bachelor of Arts in History from the University of Texas at Austin, and earned his Master of Divinity in May 2010 at the Virginia Theological Seminary in Alexandria, Virginia. While in seminary, he served at St. Mark's Episcopal Church in Alexandria, Virginia. From 2010 to 2012 he served as assistant rector at St. Alban's in Waco, where he worked with the young adults, youth, and taught a variety of education classes. Jimmy and his wife, Maggie, live in Spring. He blogs at Blogitations on the Holy Life. Follow him on Twitter @RevJAbbott.
Training Format
Each training session will be shaped by the questions and issues you raise. Each person will be able to attend two training sessions – or stay in the same training session twice – because each session will be unique, depending on the needs of those attending. People attending the communication training are asked to bring their laptops so their website/social media/calendar/you-name-it problems can be addressed hands-on during the session.
The day will end with a brief service commissioning lay leaders for their ministry in leadership.
Registration and fee
There is a $10 fee to cover materials, lunch, and honoraria for the out-of-town speakers.
If you cannot register online, call the diocesan office at 817-534-1900. Contact the Rev. Janet Waggoner for information on scholarships.
2015 Leadership Inspiration and Training Day Schedule
9:30 – 11:00 am – Hospitality – Coffee and healthy snacks
9:45 – 10:45 am – Executive Council Meeting
11:00 am – 12:00 noon – Morning Training Session (All 3 subjects offered)
12:00 noon – 12:45pm – Lunch
12:45 – 1:45 pm – Afternoon Training Session (All 3 subjects offered)
1:45 – 2:15 pm – Commissioning and Closing
Executive Council Meeting
The Executive Council of the diocese will have an abbreviated meeting from 9:45 to 10:45 am so members of the Council can attend the training sessions. Lunch will be furnished.