Two congregations in the diocese, St. Christopher, Fort Worth, and St. Luke's in the Meadow, Fort Worth, will be participating in the XTO Energy Parade of Lights. The parade begins at 6 pm on Sunday, November 19 in downtown Fort Worth. All are invited to join them on the parade route, or to come watch the parade and cheer on this Episcopal evangelism outreach.
Information on the parade, the route, tickets for special seating, and other helpful facts are here.
St. Luke's entry
St. Luke's entry title is "All Aboard," inviting Fort Worth to "Get on Board" with The Episcopal Church to share the Light of the Christmas Season.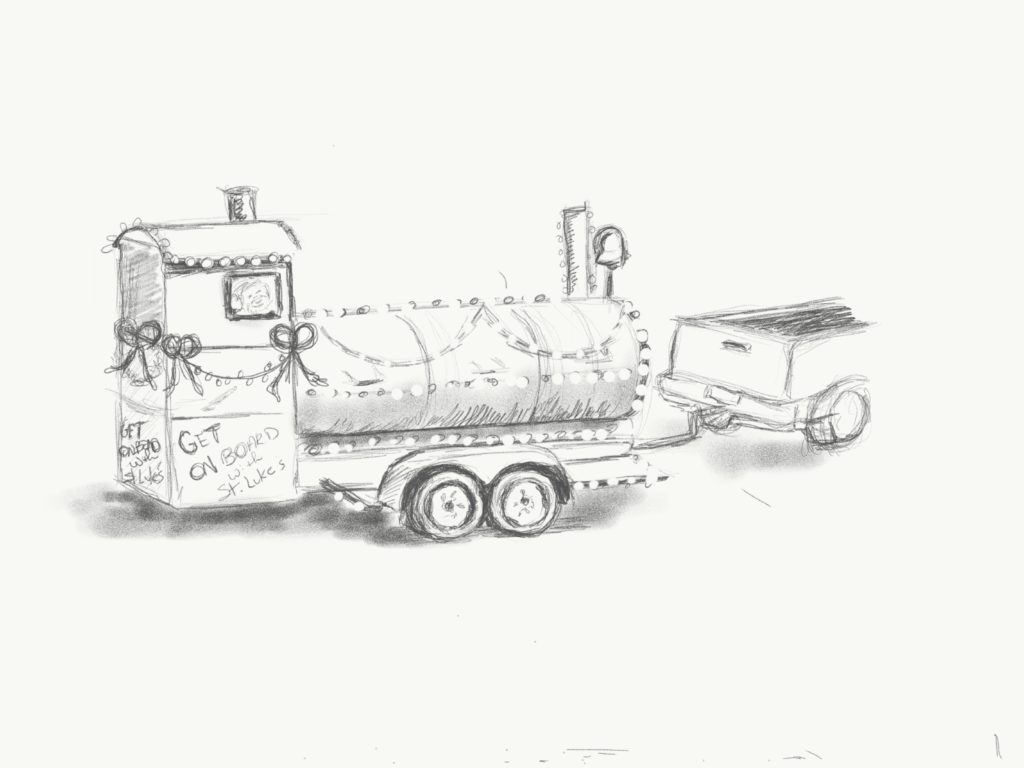 "We need people to ride in the truck bed and sing carols, walk alongside the "float" singing and passing out goodies to the crowd," said the Rev. Karen Calafat, priest in charge at St. Luke's, Fort Worth. "If you have ideas, extra lights, lighted Santa hats or other festive apparel please plan on wearing or sharing. Plan to help decorate Saturday, November 18, and/or participate in the parade.  It will be a great way to begin the festivities anticipating the Coming of the Christ-child."
Contact St. Luke's at church@stlukesfw.org    or contact Calafat at KCalafat@att.net.
St. Christopher entry
St. Christopher's entry is called "Singing in the Reindeer." Each participant will be wearing light-up antlers and  singing Christmas carols as they walk behind a car with 1500 lights on it.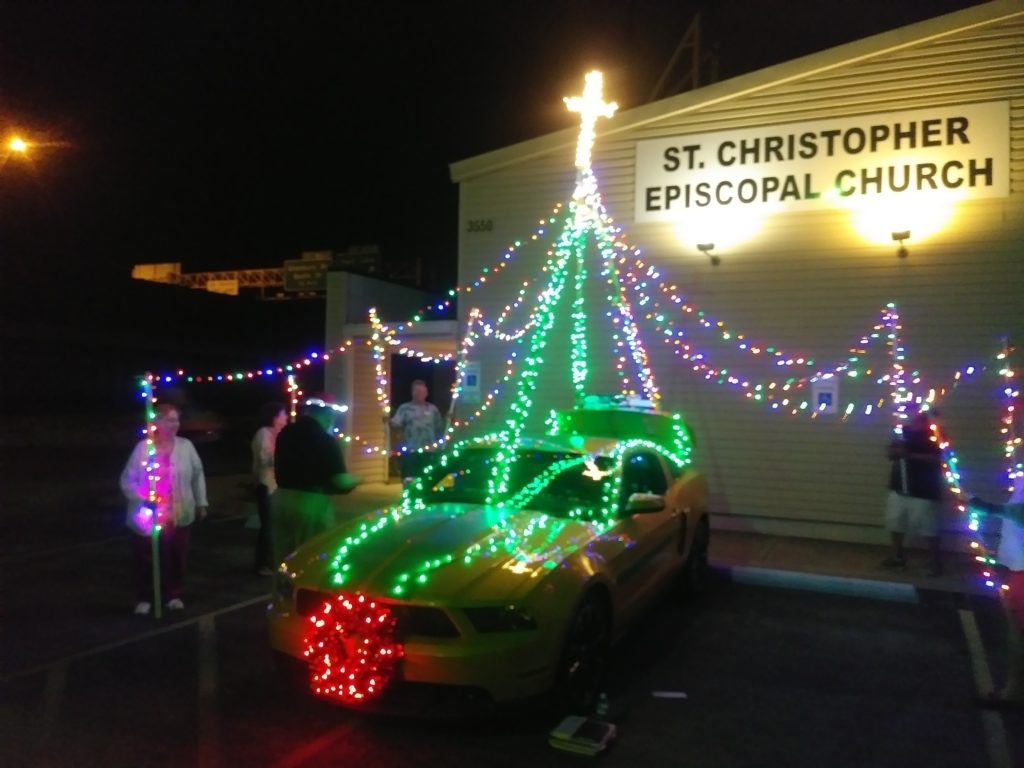 Everyone who wants to join us should email office@stchrisfw.org  and include their email address in the body copy for easy cut and paste to a mailing list. The reindeer antlers are available here.
"This is an awesome opportunity to be visible in the community," said the Rev. Bill Stanford.