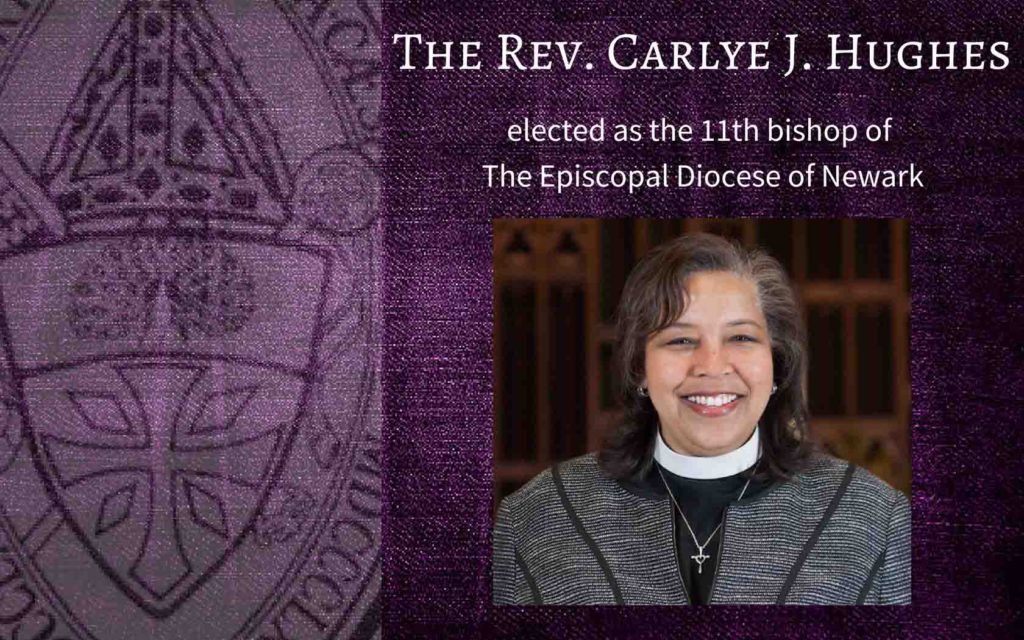 Dear Brothers and Sisters in Christ,

As we prepare to bid a very fond farewell to Bishop-elect Carlye Hughes, we congratulate her on her election and wish her many blessings and god-speed in her new position in the Diocese of Newark.

The Standing Committee invites all who are interested to help provide Carlye with her Pectoral Cross. This important piece of episcopal regalia is a symbol of the office of bishop and is an outward and visible sign of the inward and spiritual grace that abides with Carlye.

The cross will be custom made for her and presented to her during her ordination and consecration Saturday, September 22, 2018, in Newark, New Jersey.

Donations may be made online through the form below.

Checks may also be sent, payable The Episcopal Diocese of Ft. Worth and sent to PO Box 8695, Fort Worth, TX 76124. Note "pectoral cross" in the memo line.

On behalf of the Standing Committee, thank you for your participation in making possible this gift from The Episcopal Diocese of Ft. Worth.

Dr. Jane B. Dennis

President, Standing Committee
Note: Members of Trinity, where Hughes is currently rector, are giving her another piece of her episcopal regalia: a crozier. Click here for Trinity's donation page.