The message of the presiding bishop-elect Michael Curry at General Convention was simple: Go! Go into the world and make disciples. Go share your love of Jesus Christ. Go help the helpless, feed the hungry, help the beleaguered, be inspired and inspire. Go!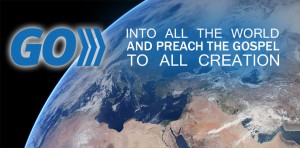 Four workshops will be offered at diocesan convention November 13,14 at the Botanic Garden Center. Learn about transforming lives through evangelism, disaster preparedness, online learning, and helping with the refugee crisis.
Saturday Morning
Saturday, 9 to 10:30 am
Practicing Evangelism: What to Do and What Not to Do
Presenter: Scott Gunn of Forward Movement
Evangelism is not primarily about building up the institutional church but rather about leading people to a life transformed by the Good News of Jesus Christ. Evangelism is an essential practice for every Christian. We live in a world that is desperate for a word of hope. But what does that look like in a multicultural age? How do we practice evangelism that invites, not condemns? Scott Gunn will talk about how congregations can reinvigorate their practice of evangelism, both with their online presence and in their encounters with guests. He also will share some examples of personal evangelism.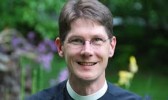 The Reverend Canon Scott Gunn is executive director of Forward Movement, a ministry of The Episcopal Church with a mission to inspire disciples and empower evangelists. In addition to its flagship publication, Forward Day by Day, Forward Movement offers print, digital, and online resources promoting discipleship and evangelism among congregations and individuals. Scott has served as a parish priest and as a technology executive.
He blogs at  www.sevenwholedays.org.
Saturday afternoon
The afternoon workshops will be presented concurrently from 1:30 to 2:45 pm
Go online to learn and be inspired
Presenter: Chris Yaw of Church Next
Online learning has forever changed the way businesses and universities operate. It's also changing the way churches shape disciples.Because online learning  offers the unbeatable combination of convenience, affordability, and expert teaching, it is becoming the option for ongoing discipleship training for congregations of all sizes. In this workshop the Rev. Chris Yaw shows how and why online resources are working to help parishes shape apostles.

The Rev. Chris Yaw is founder of ChurchNext. He also is the rector of St. David's Episcopal Church, Southfield, Michigan. He was ordained in the diocese of Los Angeles where he worked as a television journalist. Yaw holds MDiv and ThM degrees from Fuller Seminary in Pasadena, California, and studied for one year at Ridley Hall, Cambridge, UK. He lives in Detroit. He is the author of several books, including the popular Jesus Was an Episcopalian (And You Can Be One Too!). 
He blogs at: www.chrisyaw.com, tweets at http://twitter.com/chrisyaw ,  and he also has a YouTube channel.
How to prepare for disaster and How to share assets
Presenter: Tamara Plummer of Episcopal Relief and Development
Wonderful as it is, even Episcopal Relief and Development can't stop disasters from happening. What they can do is help your congregation prepare as much as possible for disasters that might afflict your church. With a diocese smack in  he middle of Tornado Alley, disaster preparedness is simple common sense.
Part two of the workshop is a look at the Episcopal Asset Map, a tool that could come in handy in the wake of a disaster — or in the course of everyday parish life. The individuals, churches, and institutions of The Episcopal Church represent an abundance of gifts. The Asset Map is meant to connect people – both within the Church and in the broader community – to these gifts and thereby promote the sharing of ideas and information.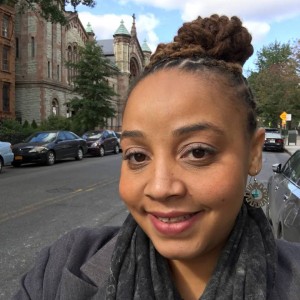 Tamara Plummer is the Asset Map Coordinator for Episcopal Relief & Development. Ms. Plummer began her career in Student Affairs planning events for the campus community, advising student organizations, and engaging in trainings and workshops for student leaders. While working at the Earth Institute, Columbia University, Tamara planned conferences, public educational outreach events and high level meetings on issues related to sustainable development. She worked on social media efforts for the 1 Million Community Health Workers Campaign and worked closely on events for the UN Sustainable Development Solutions Network. As a life-long Episcopalian and active member of the Diocese of Long Island, she leads workshops on social justice, missional vitality, and leadership skills for young people. In her free time, Tamara enjoys playing chamber music and creative writing. Ms. Plummer holds a M.A. from Bowling Green State University in Education and a B.A from Bard College in bassoon performance.
Go! How to respond to the refugee crisis
Presenter: Taylor Witkowski of Refugee Services of Texas
With the world's refugee crisis the worst it has been since World War II, It is easy to feel overwhelmed and helpless. But people of good will are called to respond, and Fort Worth is blessed with an organization that is already doing just that. Refugee Services of Texas (RST) Fort Worth is Episcopal Migration Ministries' parallel and partner organization in North Central Texas. Since its inception in 1996, RST Fort Worth has provided resettlement services to more than 2,500 refugees and other displaced persons. RST Fort Worth offers programs to assist refugees with basic needs and services during their initial resettlement to the U.S. Refugee clients are also provided with case management and financial assistance while they work to meet the challenges of transitioning to the local community. Taylor Witkowski's workshop will present ways for individuals and/or congregations to assist with the crisis.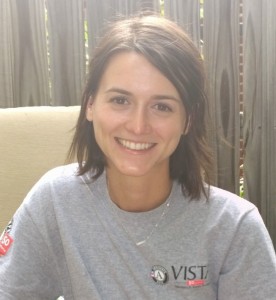 Taylor grew up serving her community and expanding her knowledge of people and cultures by volunteering, doing international mission trips and studying abroad. In May of 2014 she received her Bachelor's degree in Anthropology from Texas State University and immediately went to the Mescalero Apache Indian Reservation where she served the community as an AmeriCorps volunteer. In April 2015 she came back to her hometown of Fort Worth to serve again as an AmeriCorps VISTA volunteer with Refugee Services of Texas. Her passion for connecting people and serving vulnerable populations has led her here today to raise awareness about the refugee crisis and to encourage Fort Worth community members and congregations to engage in the welcoming of refugees seeking hope and opportunity here.