Every three years, The Episcopal Church has a governance meeting called General Convention. Well, it's more than legislative activities. According to Fort Worth deputy Katie Sherrod, "it's combination of family reunion, tent revival, legislation session, county fair, liturgical fashion show, and giant sing-along."
The 78th General Convention of The Episcopal Church is June 25 – July 3, in Salt Lake City, in the Episcopal Diocese of Utah. The Episcopal Church's General Convention is the bicameral governing body of our church. It comprises the House of Bishops, with upwards of 200 active and retired bishops, and the House of Deputies, with more than 800 clergy and lay deputies elected from the 108 dioceses and three regional areas of the church. The Episcopal Church Women will hold their triennial meeting concurrent with General Convention.
Our bishops and deputies from the Diocese of Fort Worth will be there to participate in the decision-making of the church, from selecting the next presiding bishop to detailed committee work responding to resolutions to grappling with the recommendations of the Task Force for Reimagining the Episcopal Church (TREC). Several are serving or assisting on legislative committees:
Hope Benko is serving as assistant secretary for Evangelism and Communication
David Madison is on Dispatch of Business
Katie Sherrod is on Governance and Structure
Brent Walker is on the Special Legislative Committee on Alcohol and Drug Abuse
Jordan Ware is on the Episcopal Church – United Methodist Dialogue Committee on Full Communion
Kathleen Wells is on Constitution and Canons and on the House of Deputies Resolutions Review Committee
Rayford High is serving on the Church Pension Fund committee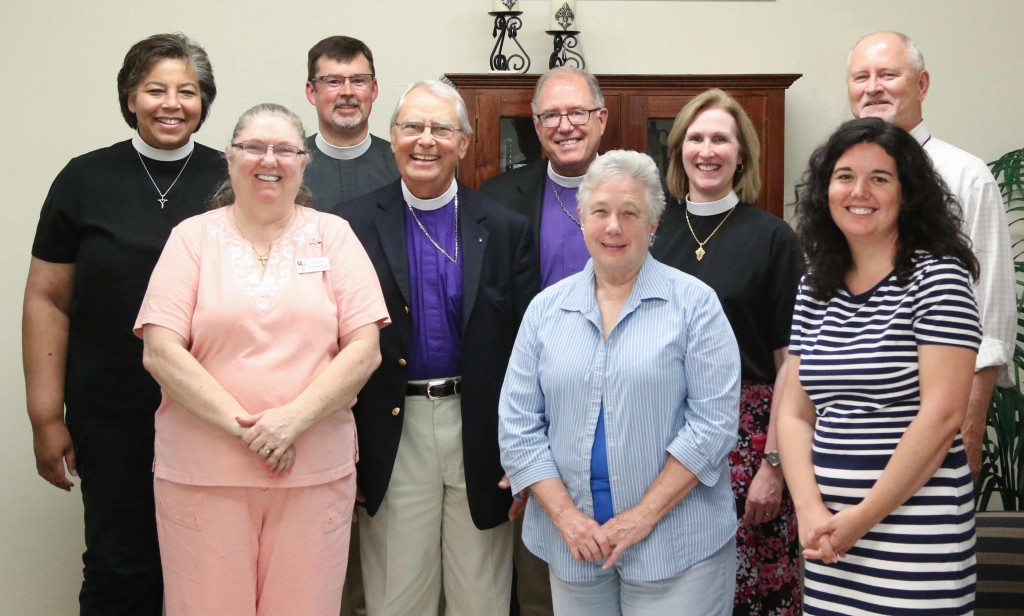 You're invited, too, to come along – at least virtually. You can start by visiting our diocesan General Convention blog and subscribing to email updates; that's where members of our deputation will share information. We will have links to other websites there, and social media will provide the opportunity to encounter a wealth of information, most searchable on your favorite social sites and apps with the hashtag #gc78 (for General Convention) and #diofw (for the Diocese of Fort Worth). You'll find links to the General Convention website and to our deputation blog on the front page of our diocesan website.
Meet our deputation to the 2015 General Convention and our delegates to the ECW triennial meeting
House of Bishops: Rayford High, Scott Mayer
House of Deputies – Lay: Marti Fagley, Kathleen Wells, Katie Sherrod, Brent Walker; Alternates Bob Hicks, Norm Snyder
House of Deputies – Clergy: Carlye Hughes, Curt Norman, David Madison, Hope Benko; Alternates Jordan Ware, Amy Haynie
Deputation Facilitator: Janet Waggoner
ECW delegates: Cynthia Eichenberger, Sandy Schockley
Please pray for Bishop High, Bishop Mayer and the Fort Worth deputation as they attend General Convention and the ECW triennial meeting.
Convention us all the opportunity to pray; you can add your prayers in words and images to the Prayers of the People at http://prayersofthepeople.org/ and offer public prayers in your social media communities using the hashtag #prayersof and a daily prayer theme hashtag.