Events are happening across the state and nation over the course of the week in recognition of World Refugee Day. The United Nations website says,
On World Refugee Day, held every year on June 20th, we commemorate the strength, courage and perseverance of millions of refugees. This year, World Refugee Day also marks a key moment for the public to show support for families forced to flee.
Fort Worth Celebration
Organizations hosting the World Refugee Day Celebration in Fort Worth include
Attend the celebration, learn about refugees' experiences, and meet new people.
Volunteer to help with the event, or learn about ways you can help throughout the year.
Presiding Bishop Michael Curry
"Our work with and for refugees began when we began to follow Jesus, to follow His way and His teachings. It is because we are followers of Jesus, because we follow the way of love, because we follow the way of compassion, because we follow the way of human decency and kindness that we must be passionately committed to helping the refugees and displaced persons of this day," commented Episcopal Church Presiding Bishop and Primate Michael B. Curry in his 2018 World Refugee Day Message. "When World Refugee Day comes on June 20, I invite you and ask you – help the refugees of this day."
Episcopal Migration Ministries (EMM) is one of the resettlement agencies that the federal government contracts with to assist refugees in connecting to their new communities.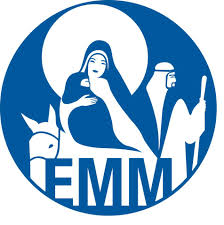 EMM doesn't have offices in every area where refugees are being resettled, however. In the Fort Worth area, we have been partnering with Refugee Services of Texas.