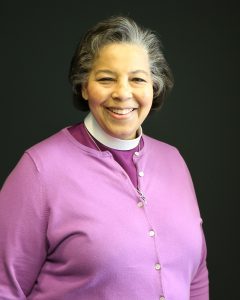 Bishop Carlye Hughes of the Episcopal Diocese of Newark , formerly rector of Trinity, Fort Worth, has issued a lament and a challenge to her hometown of Fort Worth in the wake of the murder of Atatiana Jefferson on October 12, 2019.  She is joined in this by her friends and colleagues Bishop Scott Mayer of the Episcopal Diocese of Fort Worth and Bishop Dede Duncan-Probe of the Episcopal Diocese of Central New York who also call Fort Worth their hometown.
Episcopal clergy who are members of an interfaith group called Cattle County Clerics signed on to a statement published by the Star-Telgram October 17, and the Rev. Dr. Wil Gafney, professor of Hebrew Bible at Brite Divinity School at TCU, wrote a piece of NBC News Think. Excerpts and links are below.
There will be a prayer meeting and public forum on justice and police accountability in our community at 6 pm on Thursday, October 24, 2019, at Baker Chapel A.M.E, Church at 1050 E. Humbolt Street, Fort Worth, TX 76104. Read more here.
Bishop Carlye Hughes speaks out
Bishop Hughes, joined by bishops Mayer and Duncan-Probe, said, "We all hold this city daily in our hearts and prayers. But we also urge every citizen of Fort Worth to let go of resistance to listening to what is hard to hear.
The piece was published in the online Fort Worth Star-Telegram on October 18. 
"We urge every citizen to work to shape Fort Worth into a city where people live, work, study and socialize routinely across all the boundaries that separate the city now. We challenge us all to imagine a Fort Worth where everyone is safe driving to school or work, shopping, or playing video games at home.
"To be clear, this is not solely a racial issue. This is an issue of the shared humanity of our whole community. It will take all of us, working across lines of race, class, and ethnicity, to make sure this city is safe for everyone.
"It will be hard work, but it could lead to a historic, memorable, and fitting tribute to Atatiana Jefferson's short life. Let us begin today."
Cattle Country Clerics Statement
Other Fort Worth Episcopal, the Rev. Canon Janet Waggoner and the Rev. Karen Calafat, rector of St. Luke's in the Meadow, Fort Worth, signed onto a statement issued by a group of interfaith clergy called the Cattle Country Clerics. It was published on October 17, 2019 in the Fort Worth Star-Telegram.
Their piece said, "The Race and Culture Task Force, formed in 2017 as a response to another incident involving an officer and a black family, made many important recommendations. The City Council is implementing some of them. But members remain divided over having a Civilian Review Board and whether it should have independent authority to investigate police incidents or serve only an advisory capacity.
"We need look no farther than Dallas to see that an "advisory" board is not enough. The council is morally remiss if it does not follow the task force recommendation of an empowered review board.
"The task force's recommendation to form a citizen's redistricting committee is also critical. It will help ensure that minority communities are properly represented when policing policies are developed and implemented.
"We have yet to honestly and fearlessly examine how institutionalized racism and sexism — unconscious biases and assumptions — influence policing policies and practices. Until this is addressed, we fear tensions between the African American community and the Fort Worth Police Department will remain high.
"Approaching an honest examination of institutional racism with the heart of a servant will go a long way toward improving relations between police and the community."
the Rev. Dr. Wil Gafney speaks out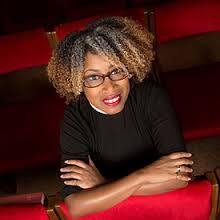 The Rev. Dr. Wil Gafney, professor of Hebrew Bible at Brite Divinity School at TCU and an Episcopal priest, wrote a piece for NBC News Think online site in which she said, "Black people are not safe in this country, and we are particularly unsafe here in Fort Worth. Our lives are endangered by our own public servants, paid for out of our own pockets. Black women are not safe in any public or private space…Black men and boys — like Jefferson's nephew, who witnessed his aunt being gunned down before his eyes and will be affected by that trauma for the rest of his life — are not safe."
She eloquently describes the situation in Fort Worth and concludes, "In the long term, this gathering of community leaders seeks a radical revision of policing, including a shrinking of police powers and the development of alternative resources to respond to nonemergency calls, like status checks and mental health crises. But it is important to understand that this group of leaders is focused on curbing and reforming police only because the larger issue of anti-black bigotry is beyond our ability to legislate and regulate."