The Rev. Henry Andrews Penner, 73, a deacon of our diocese, died on Friday, December 20, 2019, of complications from a rare disease.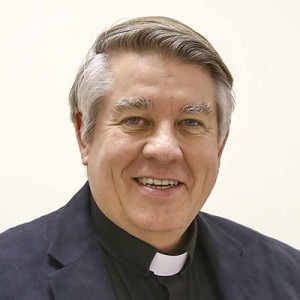 He is survived by his loving wife of 23 years, Rhonda Penner; their daughter, Elizabeth Penner; his step-son, Jeff Stallings, his wife and 2 grandchildren; his step-daughter Stephanie Nicholson, her husband, their 2 granddaughters and 2 great granddaughters. He also is survived by his eldest brother Talbot Penner, his wife and 2 nephews; cousin Dan Talbot and his wife; cousin Bill Talbot and his 2 daughters; cousin Teresa Talbot Jacks and family; nephews Will and Ted Penner and their families; and numerous other family members, church family, Baylor Grapevine family and friends.
Family, friends and anyone who was touched by Henry are invited to celebrate his life at the memorial service at 11 am, January 11, 2020.  Bishop Scott Mayer will celebrate. The service and reception will be at St. Martin-in-the-Fields Episcopal Church, 223 S Pearson Lane, Keller, TX 76248. In lieu of flowers, memorial contributions may be directed to UT Southwestern Medical Center, P.O. Box 910888, Dallas, TX 75391-0888 or online at engage.utsouthwestern.edu to support vasculitis research. Contributions may also be sent to the existing restricted funds for Clergy Benevolence at St. Martin-in-the-Fields, 223 S Pearson Ln, Keller, TX 76248.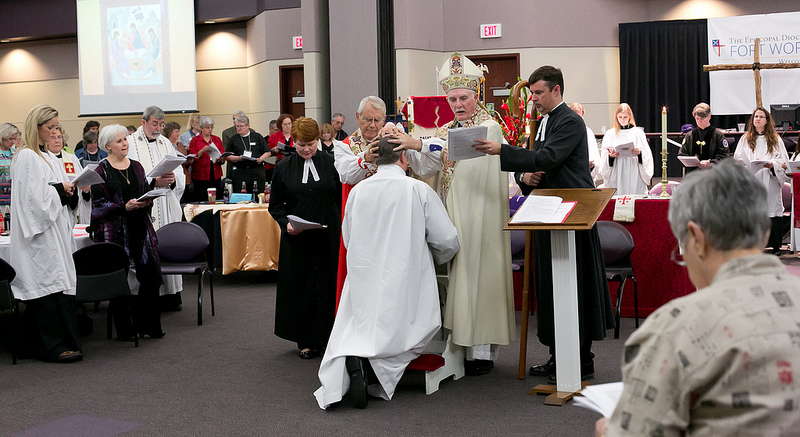 Penner graduated from Brite Divinity School with his Masters of Theological Studies and was ordained a deacon by the Rt. Rev. Wallis Ohl during the opening Eucharist at the 30th Diocesan Convention Friday, November 2, 2012, at Tarleton State University in Stephenville. At that convention, Reyford B. HIgh Jr. was elected provisional bishop, and took part in the ordination.
During the final years of his life, Penner was a chaplain at Baylor Scott & White Medical Center in Grapevine and helped others through difficult times in their lives.
He was born on October 13, 1946, to Ted and Mary Penner in Fort Worth, TX. He was a graduate of St. Mark's School of Texas in Dallas in 1964 and received his BA in English and Biology from Texas Christian University in 1975. In high school, he was an active member of the Fort Worth Steeplechase and in college he was a brother of Sigma Nu fraternity.
For 10 years after college, he was the president and COO of Penner & Cheney, the paint contracting firm founded by his father. He then began his career in insurance with Pioneer American for 7 years and then as a Certified Risk Manager for The Brants Company/Wortham in downtown Fort Worth for 28 years before he retired in 2016.
He was an active member of St. Martin-in-the-Fields for more than 25 years. He served as an usher, lay reader, chalice bearer, Stephen's minister, vestry member, senior warden, and deacon. He served as a board member of Community Storehouse, and volunteered for Union Gospel Mission and Lena Pope Home.
His talents and hobbies were abundant. He loved photography, plucking his banjo, building his train layout, flying model airplanes, collecting stamps, hunting and shooting with his father and his brothers, Dan and Talbot Penner; playing tennis with his cousin Dan Talbot, listening to jazz music with a scotch in hand and living life to the fullest. He was always reading two to three books and never without a recommendation for anyone who needed it. His love of storytelling drew the attention of anyone around him and brought laughter to the room.
May he rest in peace and rise in glory and may God comfort all who love him.