David Madison appointed head of school association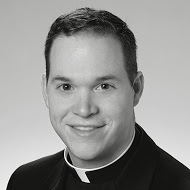 The Reverend David Madison, DMin, has been appointed executive director of the Southwestern Association of Episcopal Schools (SAES), effective July 1, 2015. This date was set to allow the academic year 2014-15 to be used for a smooth transition for both All Saints' Episcopal School, where Madison is assistant head of school and head of the upper school, and SAES.
SAES serves 118 Episcopal schools in Arizona, Arkansas, Louisiana, Oklahoma, New Mexico and Texas. SAES is a member in good standing with the National Association of Independent Schools (NAIS) Commission on Accreditation. It is the single religious affiliated accrediting association recognized by the NAIS Accreditation Commission, and the only Episcopal accrediting association in the United States.
According to the SAES website, "The mission of the Southwestern Association of Episcopal Schools is to lead, nurture, and unify Episcopal schools in order to advance educational excellence within the faith community of the Episcopal Church."
Madison will be based in Fort Worth.  The home office of SAES will remain in Canyon, Texas.'
"This is an opportunity to serve an amazing network of Episcopal schools. I am a product of Episcopal schools so I personally know how valuable the formation is that takes place on our campuses. I've also served on the SAES Board so I know first-hand how important our service is to our schools. It's very exciting to me to be part of the next great chapter of SAES," Madison said.
The news release from the SAES Board of Directors announcing the appointment said, "A proven leader with a keen mind and compassionate heart, David steps into this role as someone who has a lifetime of first-hand experience in Episcopal schools – from student, to pastor, to teacher, to administrator."
Madison graduated from Austin College, earned a law degree from Baylor University, and then attended seminary at Nashotah House in Wisconsin, graduating cum laude with a Master of Divinity degree. He was ordained a priest in September, 2004. In May, 2014, he completed a Doctor of Ministry degree at Virginia Theological Seminary. In the diocese of Fort Worth Madison has served as president of the Standing Committee. He was appointed as the diocesan Disciplinary Board intake officer by the Rt. Rev. Rayford B. High, Jr., at the 2013 Diocesan Convention in Wichita Falls. He is a deputy to the 2015 General Convention of The Episcopal Church in Salt Lake City, June 25-July 3, 2015..