Bishop Scott Mayer visited St. Andew's Fort Worth, worshiping in Good Shepherd Chapel at University Christian Church, on Sunday, November 24, 2019.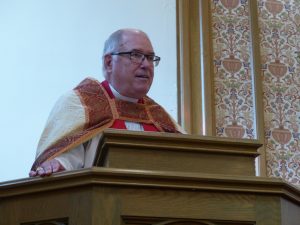 He opened his sermon by remarking on their patronal Feast Day and the history of the St. Andrew's:
"On March 17, 1875, the Bishop of Northern Texas, the Rt. Rev. Alexander C Garrett, established a mission church in Fort Worth.   St Andrew's Day is typically celebrated on November 30th,  but we are jumping ahead a little (which is permitted in the rubrics of the Book of Common Prayer),  and today we are celebrating our patron saint  and 144 years as a congregation.
"I know that every member here can reflect upon the difference this congregation has made in our lives.  And while we need to be honest and acknowledge there is much we grieve, there, also, is much for which we give thanks.   I know that I've been around you enough to know that you give thanks for one another – that there is bond here,  and you care deeply for this church."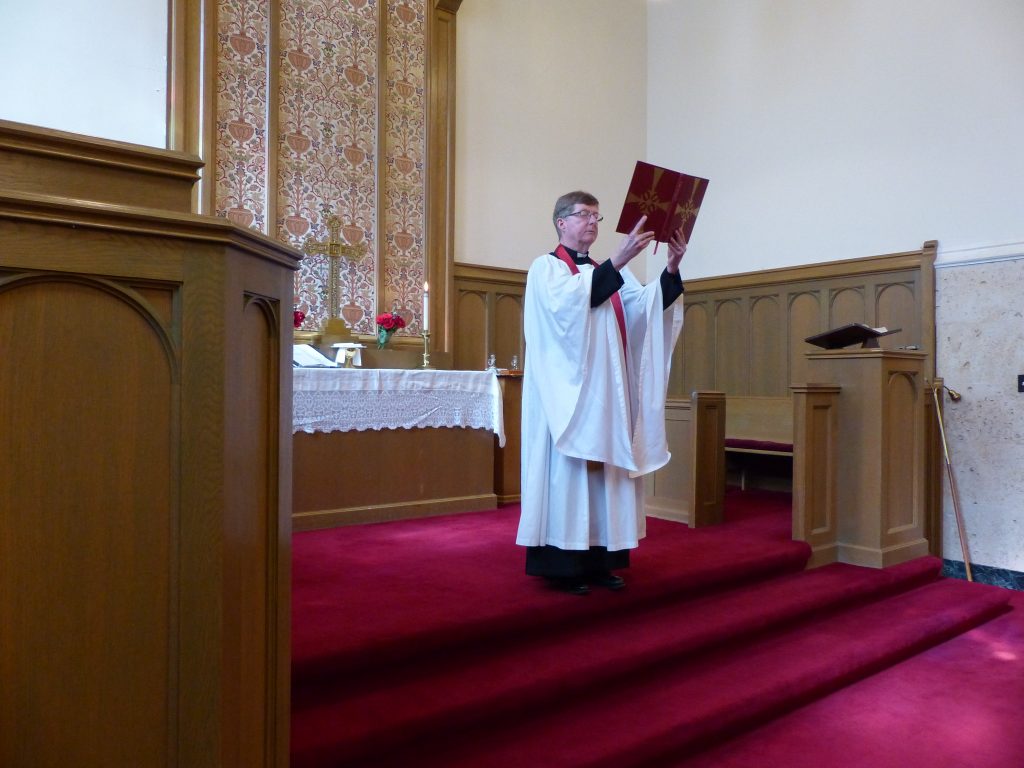 Watch the sermon and read the text.
See more photos at the diocesan Flickr Gallery.