Worship the Lord in the beauty of holiness by joining in Solemn Evensong, a treasure of the Anglican tradition, as part of the observance of the Lenten Season at All Saints' Episcopal Church, Fort Worth.
All are invited at 6 pm on Sunday, February 28, with the All Saints' Choir and Rick Grimes, organist and choir master.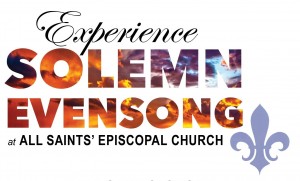 All Saints' also will have the Stations of the Cross every Friday in Lent at 6 pm. Palm Sunday is March 20 and Easter Sunday is March 27.