Presiding Bishop & President of House of Deputies to join in Fifth Anniversary Observance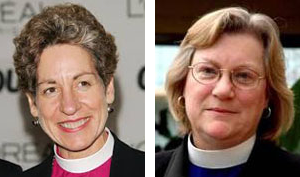 The Most Rev. Katharine Jefferts Schori, presiding bishop of The Episcopal Church, and the Rev. Gay Jennings, president of the House of Deputies, will take part in the activities surrounding the fifth anniversary of the reorganization of the diocese.
Mark your calendars for February 8-9, 2014, and plan to attend the worship and other activities being planned. Stay tuned for more details.