Carlye Hughes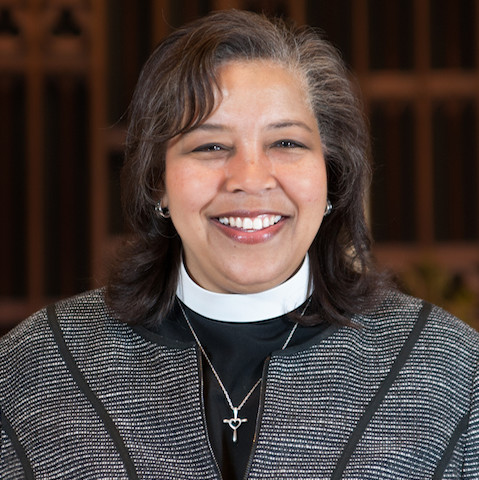 The Rev. Carlye J. Hughes is rector of Trinity Episcopal Church, Fort Worth, having accepted the call in June 2012. She is a graduate of the University of Texas and Virginia Theological Seminary. Mother Carlye was a Lilly Fellow at St. James Episcopal Church, New York City, followed by rector of St. Peter's Episcopal Church, Peekskill, NY prior to her call to Fort Worth.
She served as 2015 Deputy to General Convention and completes a term on Standing Committee this year. As President of the Standing Committee she has been excited about the growth of ministry in our diocese and considers it an honor to serve on the diocesan level. She serves on the Presbyterian Night Shelter board. She believes the Diocese of Fort Worth has a unique and powerful role in the church as we lean creatively into being the 21st century church. Further, she sees General Convention as an important opportunity to share our strength and wisdom with the rest of the church and to live fully into our place as members of a much larger Episcopal community.
Mother Carlye is married to David Smedley, and their cocker spaniel Abbey can be found most Thursdays on the Trinity campus.