Corrie Cabes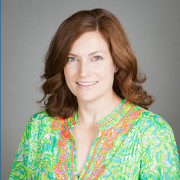 Corrie is beginning her fifth year on staff at St. Martin-in-the-Fields Episcopal Church in Keller. Currently, Corrie serves St. Martin's as the youth minister, and is school chaplain at St. Martin's Episcopal School.
Corrie is passionate about the future of the Episcopal Church, especially for young people. Much of her experience and ministry has centered on crafting creative worship and service opportunities, such as the "Spooky, Kooky All Hallow's Eve Service" and a yearly Good Friday family service. Most recently, children and youth participated in a simple Benedictine-themed Sunday School, a year filled with activities teaching everyone to follow "the fives:" pray, give, worship, serve and love.
Corrie sees the value of intergenerational ministry, especially through ministries like "Service Sunday," where folks of all ages gather for a common purpose: to feed the hungry.
Corrie has a Bachelor of Science in Community Health Education from Texas Woman's University and has many years of teaching and leadership experience. Most recently, she has completed a certificate in Christian Formation from the Seminary of the Southwest. She is active in Forma and other online formation communities. Corrie is comfortable with website publishing and social media as a way to express faith and connect people.