Marsha van Etten DeChant, 66, lay leader in the diocese and member of the Episcopal Church of Wichita Falls (ECWF), died April 16, 2016.
More than a hundred people attended a Memorial Celebration of her life at the ECWF parish hall on Thursday, April 21. DeChant was received at All Saints at the Arc from the Roman Catholic Church on All Saints Day, November 1, 2009, with Bishop Sam Hulsey officiating. She was presented by the Rev. Bruce Coggin. She was a lay reader for six years and an active leader in Northern Deanery offices for the Diocese of Fort Worth.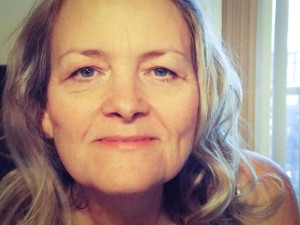 "Marsha was such a spirited and lovely person, and she will surely be missed," said the Rev. Janet Waggoner, Canon for the Episcopal Diocese of Fort Worth.
She was born February 15, 1950 in Adrian, Michigan. As an infant she was stricken with polio which left her lame. However she bravely pursued higher education and was awarded a Master's in counseling from Siena Heights University in Michigan in 1990. She was diagnosed with cancer 18 months ago. She remained full of joie de vivre, however. For example, last Christmas she rented a car and drove alone to visit family and friends on the East Coast.
She is survived by her son, Don Ward III and his wife, Amy, along with four granddaughters, all of Wichita Falls; a brother who lives in Virginia, a sister who lives in Florida, and a long time soul sister, Joy Nichols, who lives in Michigan.