Brite Divinity School Hosts Jesus Seminar on the Road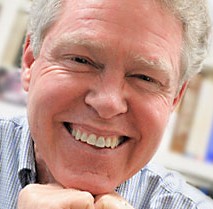 "Why didn't my church tell me that?" If you have ever asked that question, then this seminar is for you. The church's failure to teach its own intellectual history, whether intentional or not, undermines Christian identity by denying itself the staples of the faith and thereby making it vulnerable to distortions from within and temptations from without. In short, faith formation does not happen by accident. Unless the church deliberately and willfully passes on the tradition, its mission will be gradually compromised and its members will be thoroughly enculturated.
This seminar will examine and expose church secrets in the hope that this process will empower church members to rediscover the church's meaning and mission, regain the church's vigor and vitality, and liberate the church from its comfortable complacency and its cultural conformity. It will also help participants think seriously about what it means to be a Christian in the world.
The Church's Deadly Secrets: Identity Theft From Within

How We Can Be More Effective Christians in Today's World

Featuring Paul H. Jones

Professor of Religion and Director of the Religion Program at Transylvania University in Lexington, Kentucky. Author of The Church's Seven Deadly Secrets: Identity Theft from Within (2013) and Christ's Eucharistic Presence: A History of the Doctrine (1994), and co-author of 500 Illustrations: Stories from Life for Preaching & Teaching (1998) and The Structure of Religion: Judaism and Christianity (2005).

Friday evening, April 19, and Saturday, April 20

7:30-9:00 pm on Friday; 9:00 am to 3:00 pm on Saturday

Brite Divinity School – Bass Conference Center

2925 Princeton Street
Fort Worth, TX 76129
(817) 257-7575

Register Online